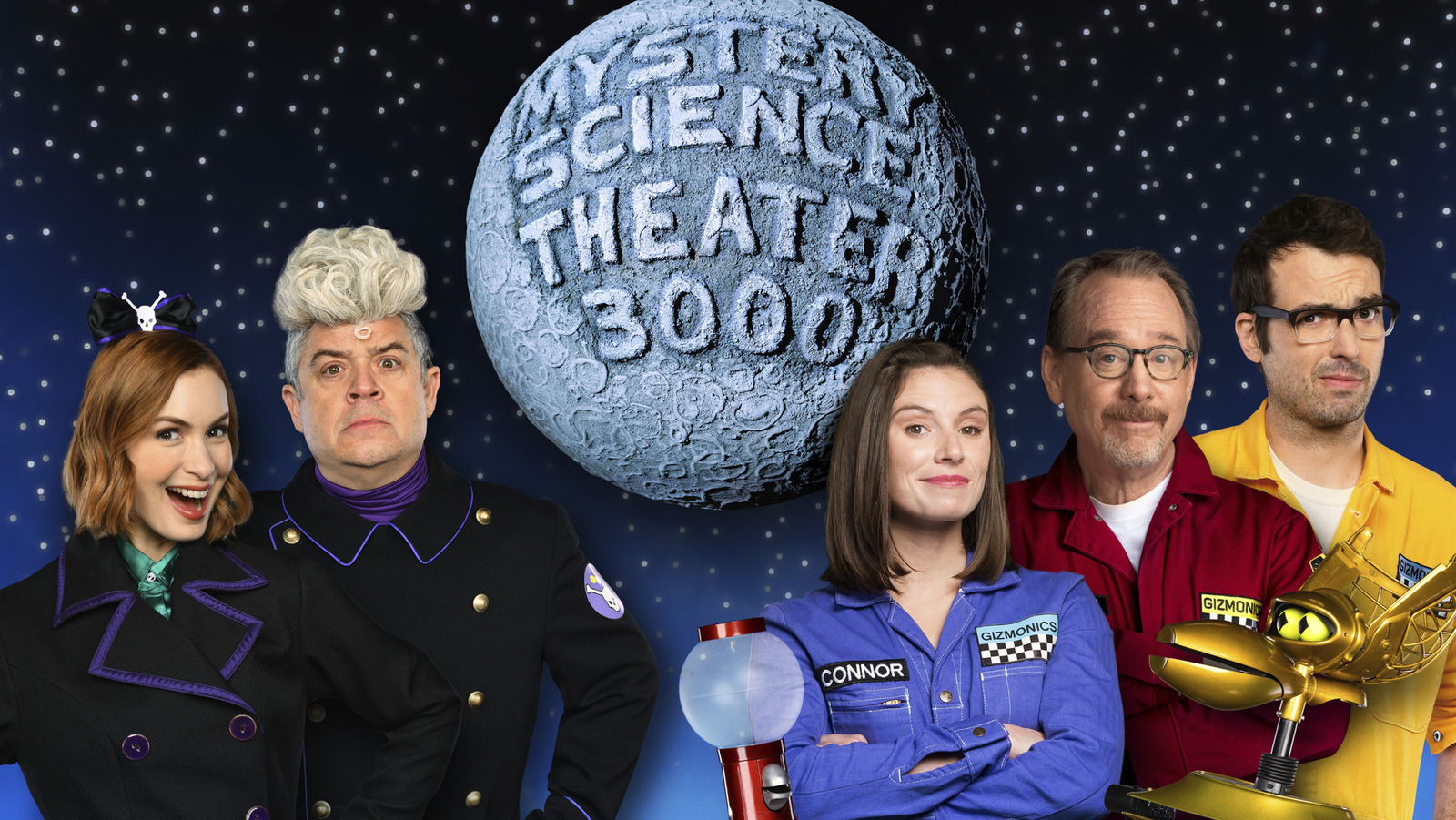 Felicia Day and Jonah Ray on Returning Mystery Science Theater 3000 to Its Disjointed Roots [Interview]
Would you agree that maybe it goes back a bit to the roots of "MST3K" in some way? That a "big" Mystery Science Theater production seems almost antithetical to the spirit of the thing?
Jonas Ray: Yeah. I was confused by the size. I remember walking on these sets for Netflix seasons: gigantic sound stages. Which in itself is exciting, and you do a lot of it – It's show biz! You walk around and I'm in a jumpsuit, and you're in your suit. And you're like, "Oh, it's like 'Pee-wee's Big Adventure'." When the centurions go by, and the astronauts and the cowboys." And it looks like show biz, and it's super fun.
But it's also the antithesis of what the show is. We're not too different from the movies we watch. We're just rambling people trying to entertain, trying to make some people happy. And we are no better than the movies we watch. We just have fun with them. And we should embrace what they embraced, which is a lack of major resources. And just swing for the fences. And that's how I felt this time. It was as if [the original cast] would. And I remember, even on that second season. When Joel was talking about this season, I was like, 'We can bring her down. And I was trying to tell her, I was like, "Me and Felicia, we're from web videos and sketches and DIYs."

Felicia Day: I prefer to be on a set that has nothing. We all eat the same Tostitos. It is very good. Honestly, I realize that I prefer to be on a low scale where people's spontaneity can come out. There is less management, there is less intimidation. There is just less.
Jonas Ray: Yeah. When there's 70 people on set and you're just trying to say, "Okay. Sorry. Keep messing up that line. Okay. Let's do it again. Action. [Robustly exaggerated] "What do you mean?" And then just a guy, a gaffer, a union guy, just waiting to get off, just waiting.
Felicia day: This was a union production, but yes.