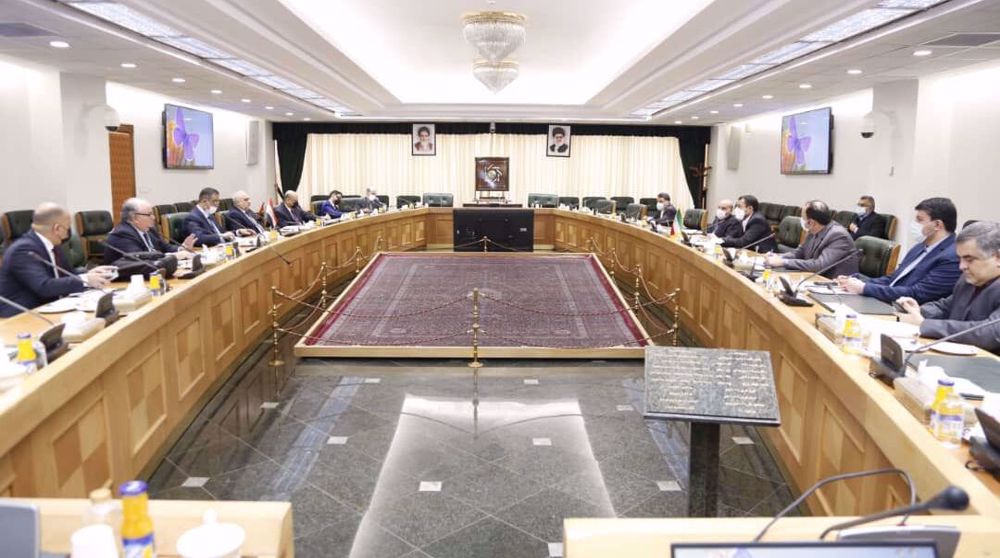 Iraqi chief banker in Iran to discuss debt: report
An Iraqi banking delegation led by the country's chief banker has held talks with Iranian officials in Tehran amid a report suggesting talks between the two neighboring countries have focused on Iraq's plan to settle a debt of several billion dollars to Iran in the very near future.
A report by IRIB News on Thursday said a meeting between Iraqi Central Bank Governor Mustafa Ghaleb and his Iranian counterpart Ali Salehabadi earlier in the day apparently focused on settling arrears that Iraq owes. Iran for energy imports in recent years.
It comes as Iraq awaits the outcome of ongoing talks between Iran and world powers in Vienna as the two sides seek to revive a major international agreement on Iran's nuclear program, known as the JCPOA.
The revival of the JCPOA will allow the Trade Bank of Iraq (TBI) to repatriate almost $5 billion in Iranian funds that have remained inaccessible to the bank in recent years due to the American sanction against Tehran.
TBI chief Salem Chalabi, along with a senior adviser to Iraqi Prime Minister Mustafa al-Kadhimi, accompanied Ghaleb on his trip to Tehran.
The Iraqi delegation had met with Iranian Vice President Mohammad Mokhber on Thursday, a report by the official IRNA news agency said without giving further details.
Iranian Chief Banker Salehabadi said after meeting with his Iraqi counterpart that the two countries have reached good agreements on expanding their banking and financial relations.
"We hope that the expansion of bilateral banking relations can lead to an increase in the size of economic relations between Iran and Iraq," Salahabadi said after the meeting.