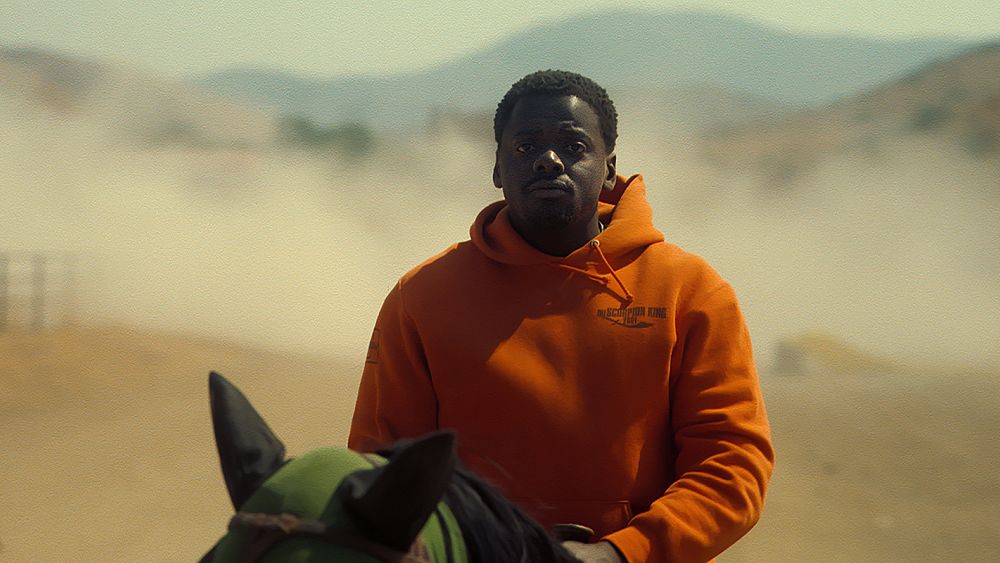 'No': What is Jordan Peele's new alien horror film about and when is it out?
There are few things in contemporary movies like the arrival of a new Jordan Peele film.
They tend to descend in ominous and mysterious ways, much like an unknown object from above casting a shadow that grows and darkens as it gets closer.
"No," the writer-director's third film, is almost here.
After Peele's singular debut, "Get Out," about black body possession and the fallacy of post-racial America, and its follow-up, "Us," a monstrous tale of look-alikes and societal mirrors; Nope, closely guarded secret, brings a whole new set of horrors and unsettling metaphors.
The highly anticipated film, starring Daniel Kaluuya, Keke Palmer and Steven Yeun, follows a group of remote California ranchers who encounter a mysterious force in the clouds that affects human and animal behavior.
It's Peele's most ambitious film to date, and it explores the nature of spectacle and the desire to document it – a multi-threaded theme that encompasses Hollywood history and Nope himself.
The film will be released on Friday July 22 in the USA exclusively in cinemas. It arrives in European cinemas in August.
As a Universal Picture movie, it will make its streaming debut on Peacock later this year. A date has not yet been announced.
What has been the answer to "No" so far?
So far, the film has received praise from critics, with some comparing Peele to filmmakers like Steven Spielberg.
Check out the video player above for a preview of the film and an interview with Jordan Peele