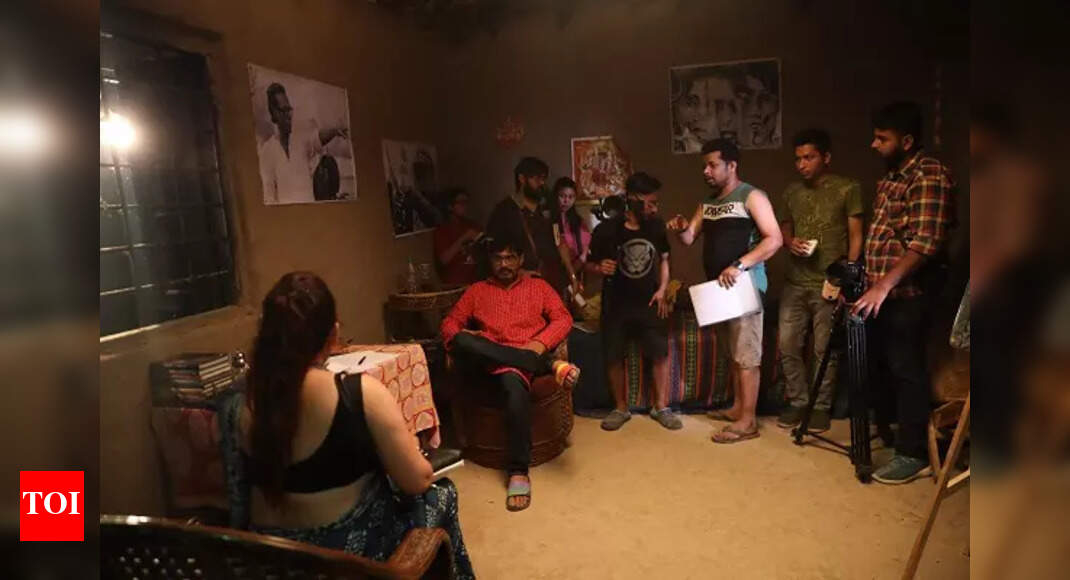 Sreelekha and Shilajit will be paired for a horror film | Bengali Cinema News
Director Ajitava Barat is ready for his feature debut and filming will wrap by the third week of April. The film, titled Bhoote Biswas Koren?, is a horror film, an anthology of three different stories. While Sreelekha Mitra and Shilajit Majumder play two central characters, Anindya Pulak Bandopadhyay is also a part of the film.
Ajitava shared that Shilajit is playing the character of Proban Chatterjee, a director and Sreelekha will be seen as Rusha. Without disclosing much, the director said, "Several types of films are made in the Bengali film industry. Family dramas, thrillers and hardcore commercial films take center stage. Despite this, I found a lack in the number of horror films. But if you see, there is no shortage of horror stories in Bengali literature. From Rabindranath Tagore to Tarashankar Bondopadhyay and Sharadendu Bondopadhyay – notable novelists have written several stories about this genre. So, I decided to debut with a horror," Ajitabha added.

Filming for the film has begun and will continue until April 22. It is shot in three main locations: Kolkata, Bolepur and North Bengal. "I'm really excited to complete the project and I'm sure it will be hailed as an important film in the industry," Ajitava added.