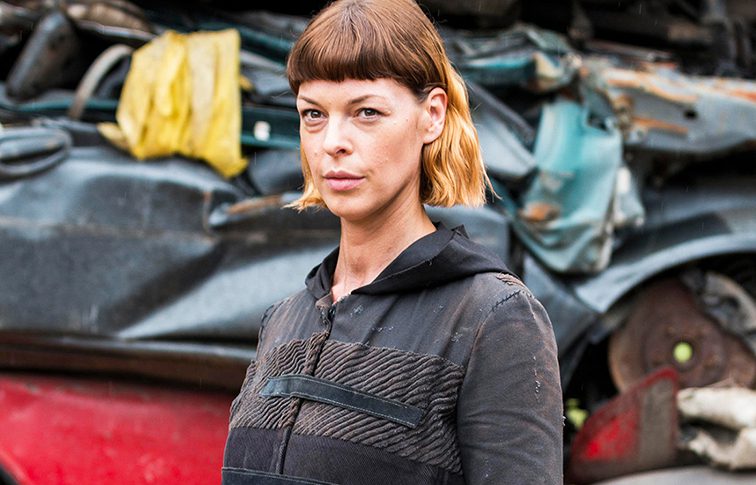 'Walking Dead' actor stars in Limerick horror flick
THE Irish horror thriller "Double Blind" is currently filming at the University of Limerick and Rathkeale.
Written by Dublin native Darach McGarrigle, "Double Blind" is directed by Ian-Hunt-Duffy and produced by Simon James Doyle of Dublin-based production company Failsafe Films. Screen Ireland is financing the film.
The two main actors are Millie Brady and 'The Walking Dead' starring Pollyanna McIntosh.
The film follows seven strangers taking part in a paid clinical drug trial. After the experimental drug trial fails, the surviving test subjects must fight sleep and each other to stay alive.
"Double Blind" will be launched by the Los Angeles-based Epic Pictures Group at the upcoming Cannes Film Market. Filming is still continuing in Limerick, with Innovate Limerick/Film in Limerick working closely with the project.
Sign up for the Limerick Post weekly newsletter
One of the main locations used for the film is an Innovate Limerick building in Rathkeale.
Paul Ryan, regional film director at Innovate Limerick/Film in Limerick, said they had worked closely with Failsafe Films to bring "Double Blind" in Limerick and were delighted to see filming underway in Rathkeale and Limerick City.
"Failsafe are one of the beacons of new Irish cinema and it's fantastic to work with them to support their production which is part of the growing screen industry in the region," he explained. .
"Right now, the Midwest is the nation's busiest region for film and television production with three major productions currently underway. In the same way "Double Blind"Season 3 of 'To choke' is in production at Lahinch and feature 'wake up' is produced by OSCAR-winning company Fantastic Films in Clare and Limerick".
The University of Limerick campus is also used for the film.
"We are delighted to facilitate filming on our campus and are very happy to support the work of Film Limerick in promoting the Mid-West as a filming location;" said a university spokesperson.